UPGRADE TO OUR PRIVATE VERSION FOR
MAXIMUM SECURITY

!

Ever dreamed of having your own private macro software shared with no one else? Now is your chance to get it!
MACROKINGZ offers you the unique opportunity to purchase a private client build which will exclusively be build/generated just for YOU.
Your unique private build will be a full standalone loader separated from the public build, receiving its own updates, patches and premium support.
Your MACROKINGZ private client offers you the maximum security you can gain when playing online with macros/scripts – That's a promise! 😈
But that's not it.. Private client users also enjoy a bunch of other exclusive benefits, listed down below!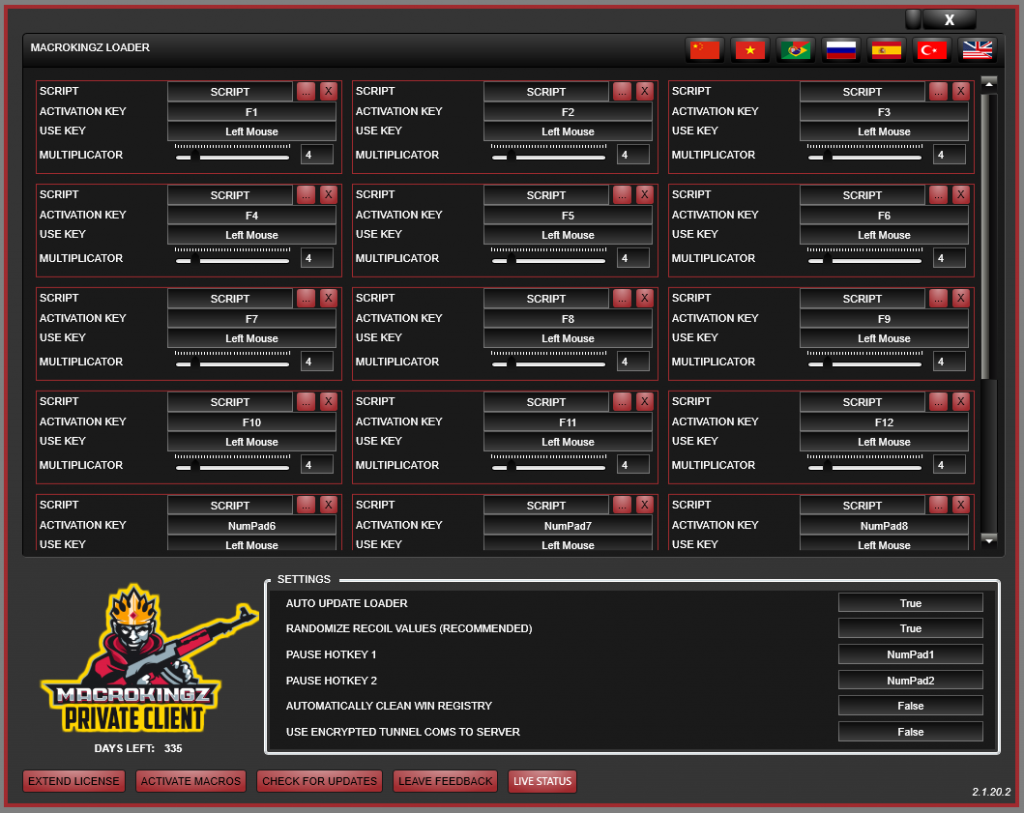 ━━━━━━
★ 

BENEFITS ★

 ━━━━━━

By purchasing this upgrade you'll instantly receive the following benefits:
𒊹

A unique loader/client build manually generated just for you


𒊹

Lowest possible detection risk due to client running in kernel mode


𒊹

Maximum security due to unique client signature/binaries/hash


𒊹

You get 9 additional macro/script slots unlocked in your loader


𒊹

First priority status regarding support via Discord & E-Mail


𒊹

A permanent price reduction of 10% on all our macro packages


𒊹

Exclusive Discord tag/role in our support/community Discord
MACROKINGZ is the only known provider worldwide who offers a macro/script loader running in kernel/ring0 mode: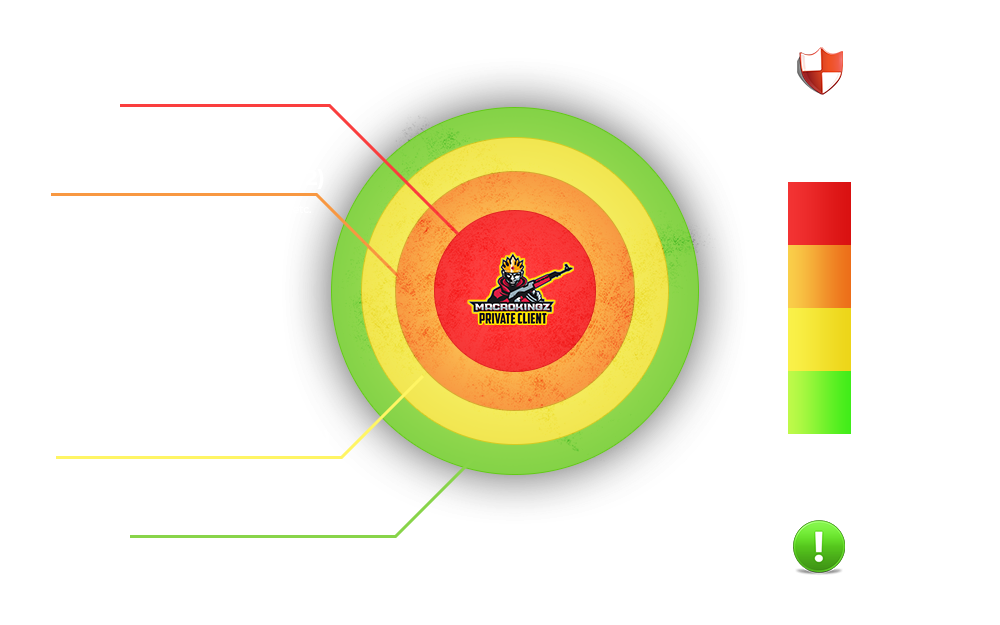 ━━━━━━
★ 

PRICE ★

 ━━━━━━

Buying a key gets you access to your own private loader for 30 days. No automatic subscription or additional costs.
Download and key will automatically get send to you via email right after purchase.
→
14.99$

/ month
━━━━━━
★ 

INFO ★

 ━━━━━━

Please note: This upgrade is fully optional.
Access to our public MACROKINGZ client remains free and won't be taken away from you at any time.
All gaming macros you purchased will also work on the private client.

/MACROKINGZ team